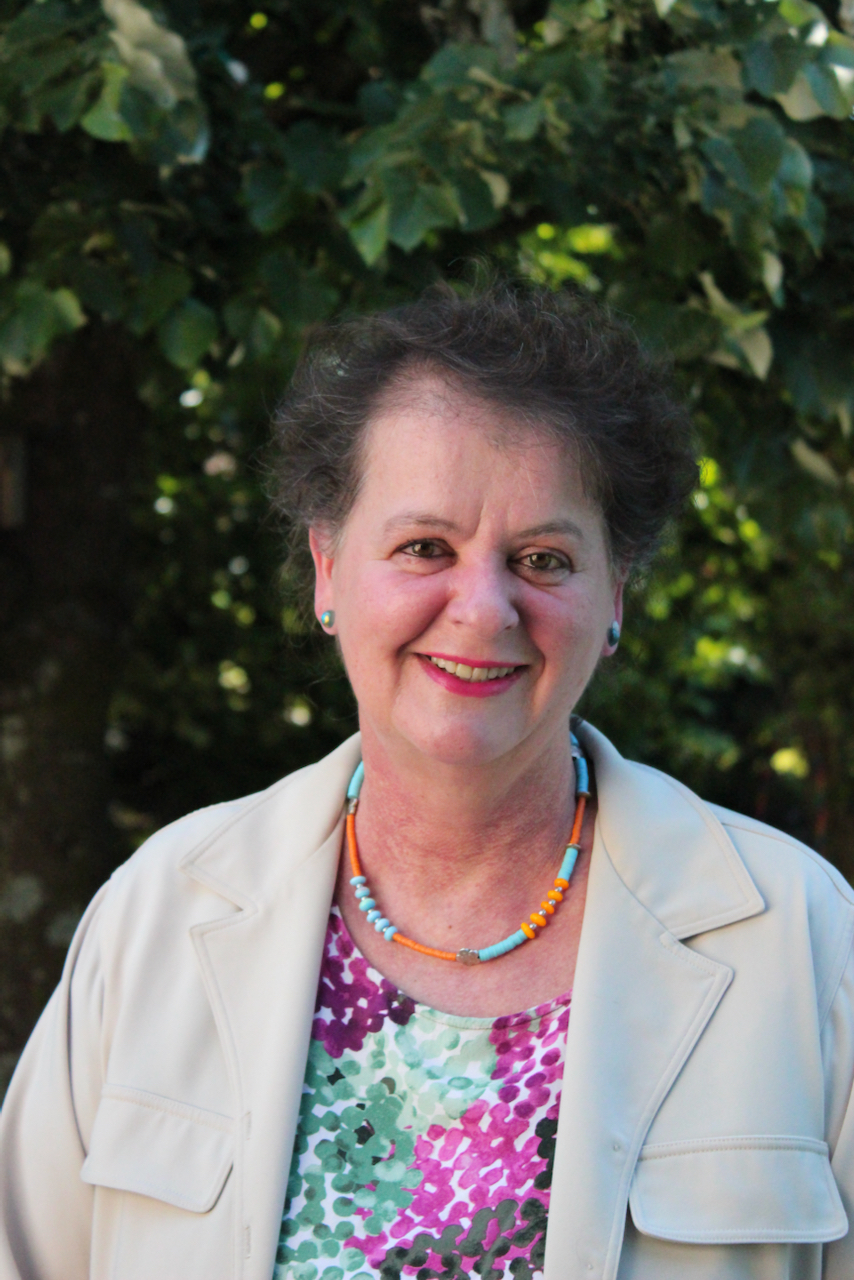 Agnès Ikeya, The Creative Mind
I began my carrer in Copyright Law applied to digital creation (I hold a Ph.D. in this !) and I progressed toward poetic creation of Jewels, which I pursue for more than 20 years with always renewed inspiration. Married to Pascal, I am now the one who designs et build all these jewels and accessories you can see here. Of course not only do I assemble the Murano glass beads created by Pascal but also many other as noble material in order to give you a vaste choice of jewels by their appearance as by their price. I am an advocate of the concept of « Modest Art » founded by Hervé Di Rosa. My will to share this passion for art as an obvious thing is what makes my vocation at Labelle Ikeya hoping to make you discover an ever changing panel of marvels that will bring you blossoming spirit. The Beauties you are will recognize themselves in here.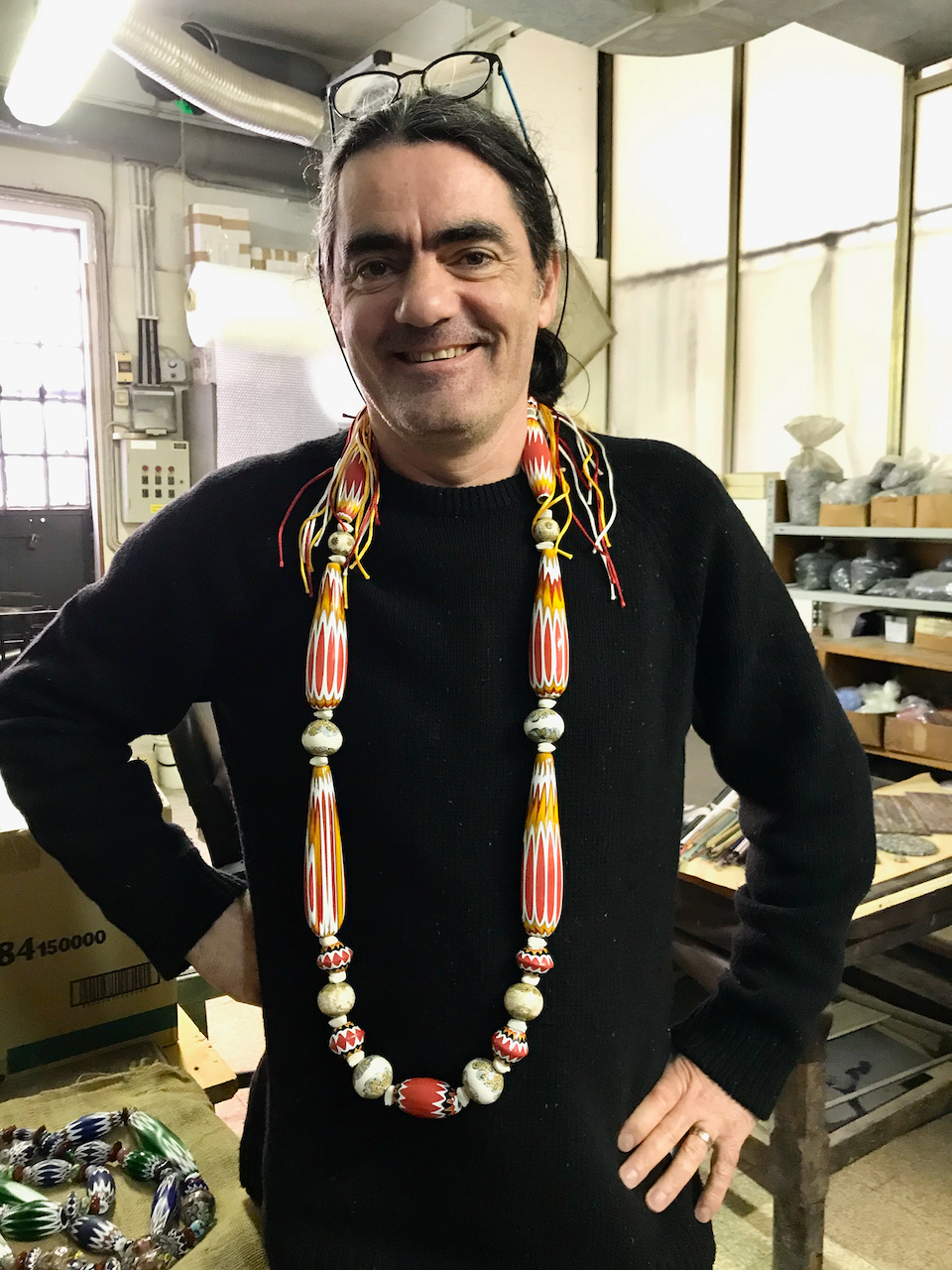 Pascal, The Art Bead Maker
It was not my destiny to create Glass Art Beads nor was the glass workmanship as I began my career as a geologist specialized in Plate Tectonics (this is my Ph.D also...) and finally specialized in the 3D modeling of the underground. But finally, I got my fingers fidgety and I was burning (no pun intended) to create. I became Glass Art Bead Maker about 7 years ago, acquiring this technique progressively from different glass masters dispatched over the world and developing my own techniques of this magical craftsmanship spending long hours behind the torch. Many trials, many hours, many tests and of course many disappointments were necessary in order to create beads I would be pleased with. Some are simple and easy to build, some are much more complex and require many hours for a single bead but they all make the pride of Labelle Ikeya. In my opinion, these beads bring a particular multicolored value in all the jewels they are part of. I hope you will recognize this value and that you will enjoy them for life. See how unique each bead is and enjoy your time while visiting us.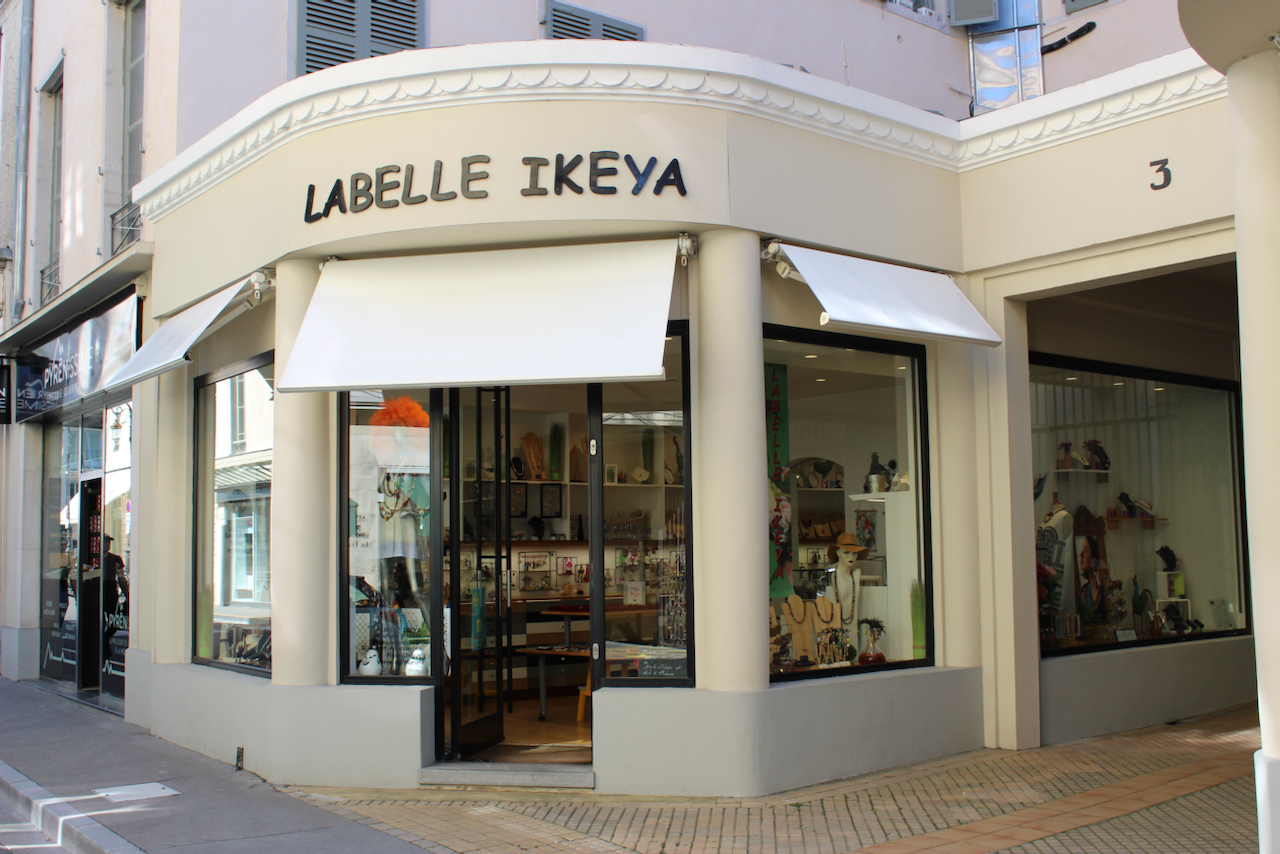 Shop and e-shop
For more than 3 years we had an actual shop in the center of Pau, a small town at the foothills of the French Pyrenees.
Successful Ephemeral shop to begin with for 6 months, we transformed the trial and moved close to the city hall in a more permanent structure in order to give our Jewels a noice place they well deserve.
The disaster struck in the shape of a pandemic that led to the rarefaction of customers in the street. We had to close down the shop and relocate at home where Pascal built a nice workshop from scratch that could hold his actual workshop and a visitor part where we store our jewels. We decided to bounce back and begin the internet adventure by opening the very e-shop you are so kindly visiting.
Even a disaster can turn into a new adventure and it is up to us and you to make it a new glorious start ! Optimism is what would describe both Agnès and Pascal !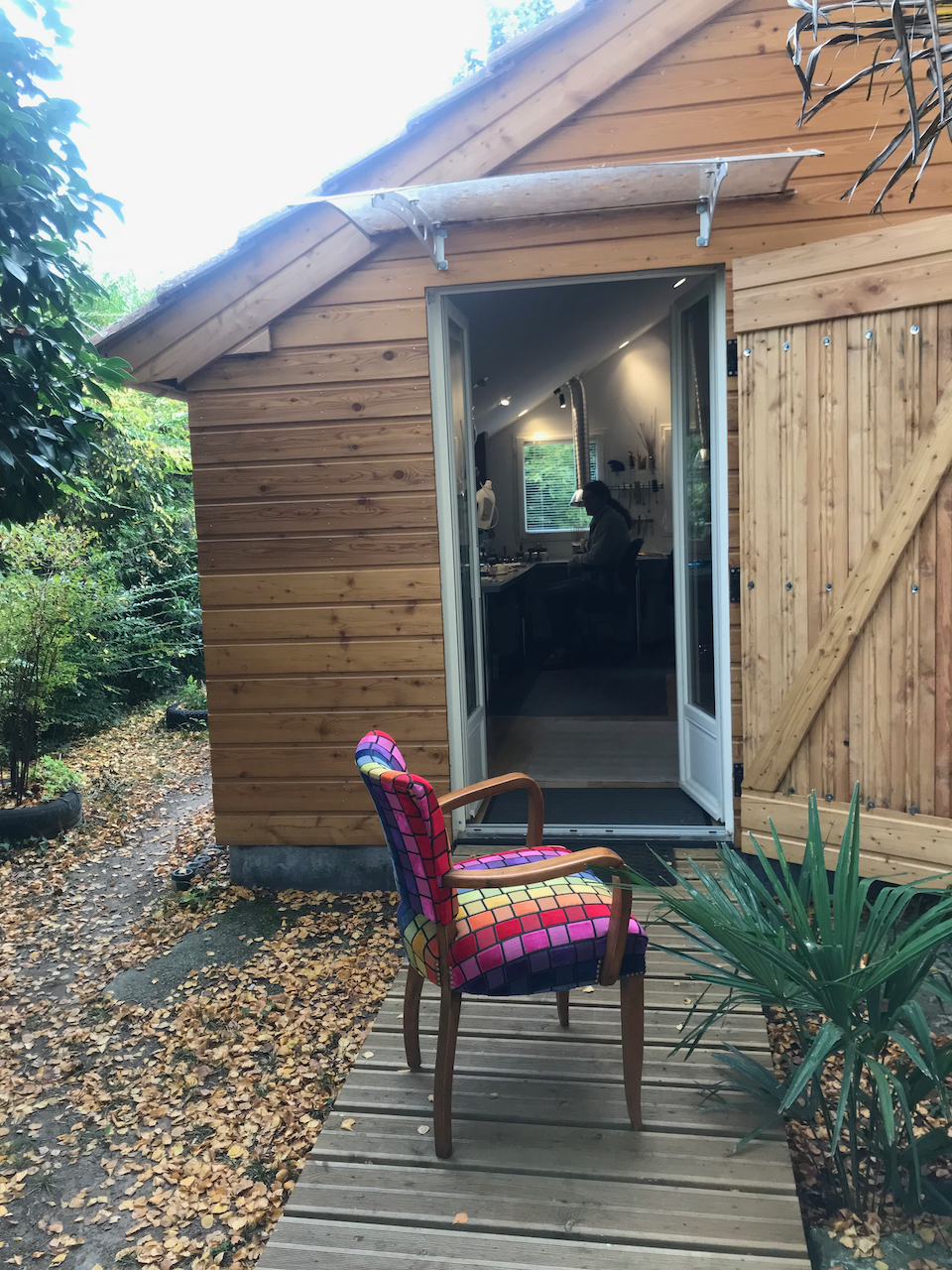 French Handmade Jewels from Home
Since January 2021, we relocate at home in order to pursue activity in excellent conditions. We stay close to our visitors in the past and still close to our beloved Pyrenees.
This workshop is designed and built by Pascal. His torch is facing the back garden where he can muse while watching bird, the dog and nature. All things that inspire him…
So… Welcome to our new little world for those who pass by. We are at the 6 avenue Larribau in Pau, France. You can look us up on Google by typing « Atelier Labelle Ikeya ». You'll find all you need to visit us there.
Enjoy the virtual and in the flesh visit when you can !!
Where On the Map ?
Photo Galery of Murano Glass beads created at Labelle Ikeya Atelier